Burlesque Shows in New York City
The word burlesque refers to performances in a variety show format. These popular performances were often seen in cabarets, clubs, and theatres, featuring bawdy comedy and female striptease. There has been a resurgence of interest in this variety format since the 1990s. New York burlesque, in particular, mainly consisted of three sections - songs and comic sketches; assorted male acts featuring acrobats, magicians and singers; and chorus numbers. The grand finale was usually performed by an exotic dancer. While in the Big Apple, plan a tour to see Le Scandal - a special New York City entertainment experience that is edgy, intimate, exciting. If you are interested in Burlesque Shows in New York, you may also be interested in our Musicals Onstage in New York. Click here to view our complete list of New York tour offerings.
---
Show Tickets 1 result
---
Displaying 1 - 1 of 1 result
---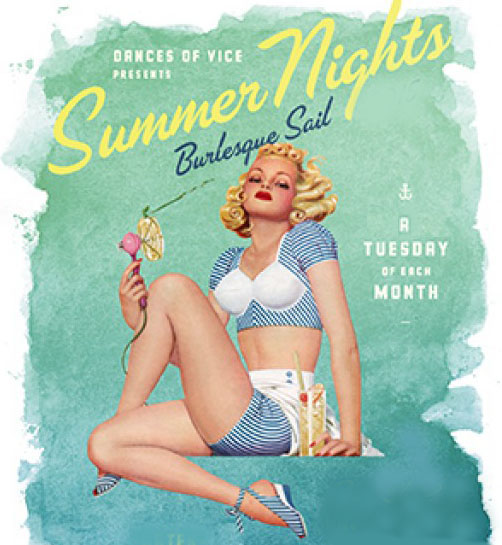 Take a New York City night cruise for adults only, combining a Manhattan boat tour with Burlesque Dances of Vice to create a one-of-a-kind evening you won't soon forget! Minimum age is 21.
From: $118.00
US Dollars
---