Wildlife Tours from Oahu
Wildlife Tours 3 results
---
Displaying 1 - 3 of 3 results
---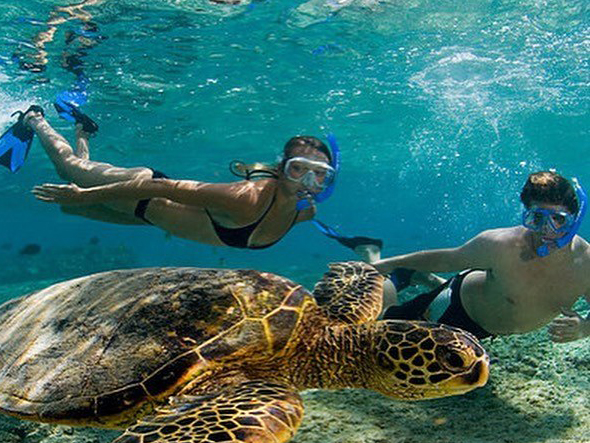 This tour allows you to take three tours in one while you're in Oahu: Swimming, snorkeling and sailing, all from a 40-ft. catamaran. This is how it's done in paradise!
From: $95.94
US Dollars
---
Cruise out into the ocean from the North Shore of Oahu in search of humpback whales. In the winter whale watching season, you will see these spectacular sea creatures as they play, mate, fight, and nurse their young. The quiet catamaran does not disturb the beautiful giants. They often come close to the boat and perform spectacular breaches, tail slaps, and spy hopping. Spinner dolphins often accompany them.
From: $90.55
US Dollars
---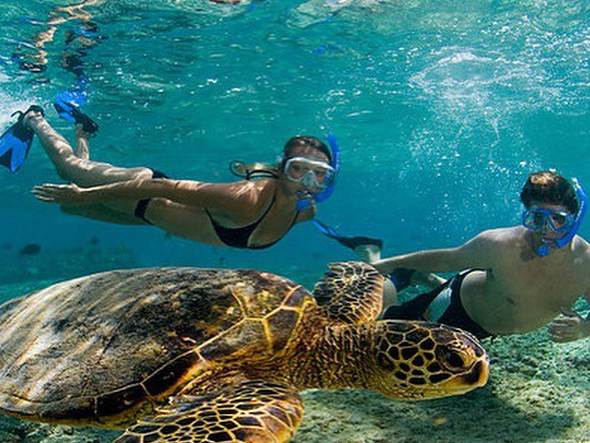 Come sail along the North Shore beaches of Oahu for a morning snorkel cruise, where you stand an excellent chance of seeing Spinner Dolphins and Hawaiian Green Sea Turtles! This four hour tour includes sailing, snorkeling, lunch and refreshments. Come with us to sail along the North Shore beaches and seashore. After sailing to protected waters, you will arrive at a snorkeling spot where you can swim, snorkel, and play while observing a variety of marine life, reef creatures, and corals. You'll enjoy a complete deli lunch before a smooth downwind sail back to Haleiwa Harbor. This is how it's done in paradise - reserve your incredible Oahu adventure today!
From: $112.10
US Dollars
---